For all those who want to buy the dreamed villa, Green Coast Resort, the most premium resort in Albania, offers now a new financial product and purchasing opportunities. Due to the partnership with special banks in Albania, this resort is a reachable opportunity for everyone.
Green Coast offers collateral coverage even before the end of the construction, for all those who want to buy a villa in this resort and who need to profit from this service.
"Together with the high standard of living, we are always focused on bringing innovative and worth full products in the market, in order to fulfill the requirements of our customers. The development of this product came as a result of the need of clients to be supported with collateral, in the case of obtaining mortgage loans" – says Ledia Telhai, Chief Executive Officer of Balfin Real Estate, the company that manages Green Coast properties.
Due to this partnership, the client has now the possibility of being financed for the value of up to 70% of the price of the property. This offer is valid for all individual villas, twin villas and 4 family villas.
This loan can be obtained for a maximum duration of up to 20 years, with a fixed interest rate of 2.9% for the first year.
From this fantastic opportunity, can benefit any Albanian and foreign citizen, who can apply as an individual, company, employed or self-employed.
"The demand for property purchase from the foreign market has increased, while have been noted difficulties in the lending process of this target group by banks. Actually, thanks to the collateral coverage from Green Coast, also foreign citizens can profit from this possibility, which constitutes a competitive advantage in the market "- mentioned Mrs. Telhai.
All those interested in obtaining a loan for this purpose should contact the sales department of Green Coast, where the responsible person will provide them all the needed information and will mediate the communication with the respective bank. In this way, the clients of Green Coast Resort will benefit from the procedures and facilities in the lending process.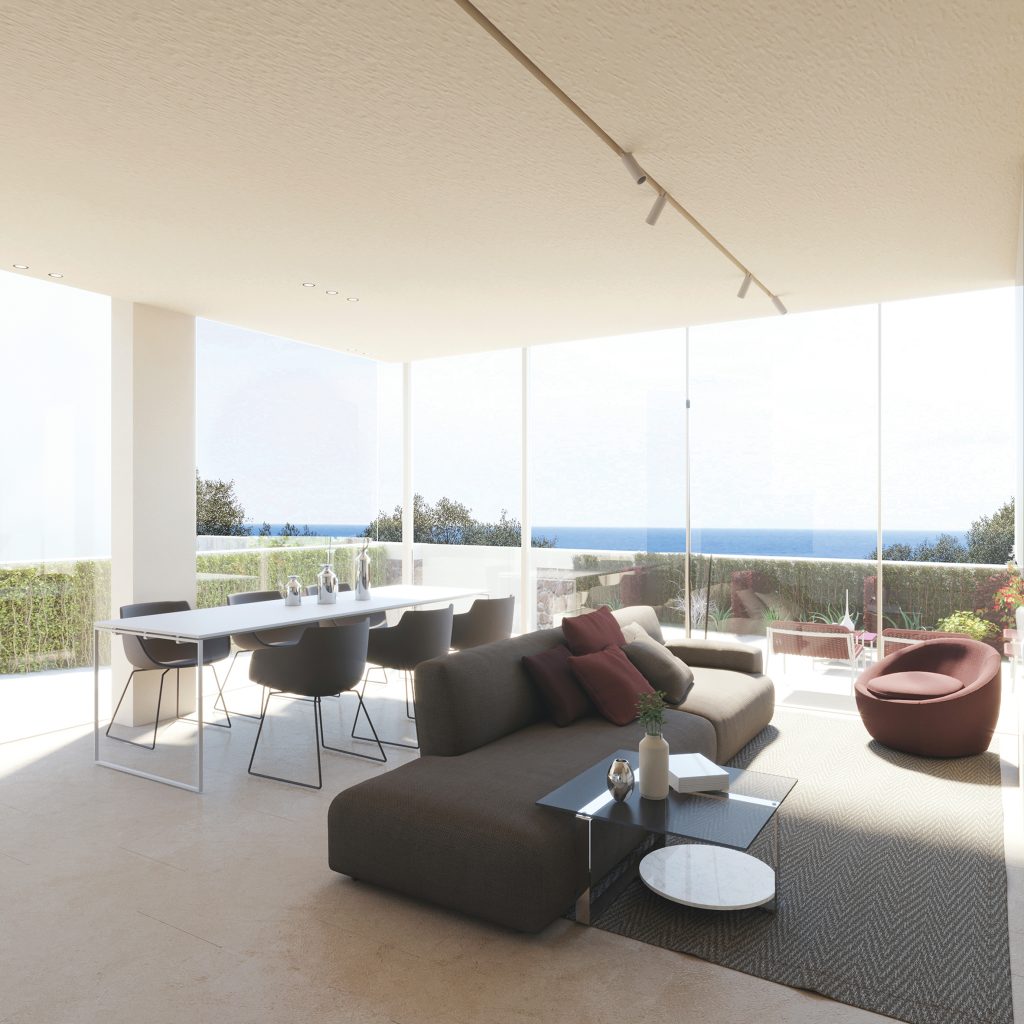 Information about Green Coast Resort
Green Coast Resort with a total value of approximately 100 million Euros, is the most important investment of Balfin Group in the tourism field. Projected by well-known international studios and strategically located in Palasa, the Pearl of Ionian Sea, this project will bring a new standard in Albanian tourism with dedicated and specialized services, such as: bars and restaurants, supermarkets, health centers, playground, SPA and relax center, etc.
For anyone who is considering investing in the growing market of tourism and real estate in Albania, Green Coast offers opportunities for both Albanian and international clients, through the "Renting Program" and "Property Share".
In this resort, common spaces receive special attention throughout the year. Due to specific structures, the resort is under constant care and maintenance, to guarantee maximum safety.
Balfin Group is the largest and most innovative investment group in Albania and one of the largest in the region, known for its investment in QTU, TEG and SEG, residential and commercial development, tourism with projects such as Green Coast and Vala Mar Residences, in fashion and mining industries, as well as retail activities like Neptun, Jumbo, etc.
For more information on the Green Coast Project please visit www.greencoast.al or contact sales@greencoast.al/ +355 69 80 14999.